Phone activation
In this tutorial we will show you how to start the phone activation process in Windows 8.1.
If you see the screen below, or any error saying that the Key is invalid or used on another computer then it probably needs to be activated using automated phone system.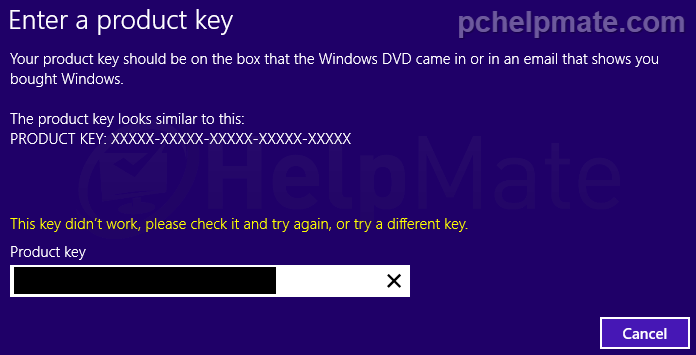 In order to start the phone activation either click "Call Support" below the error or go to your Start menu, open the search box in the upper right corner and type in SLUI 04 and click on the keys icon.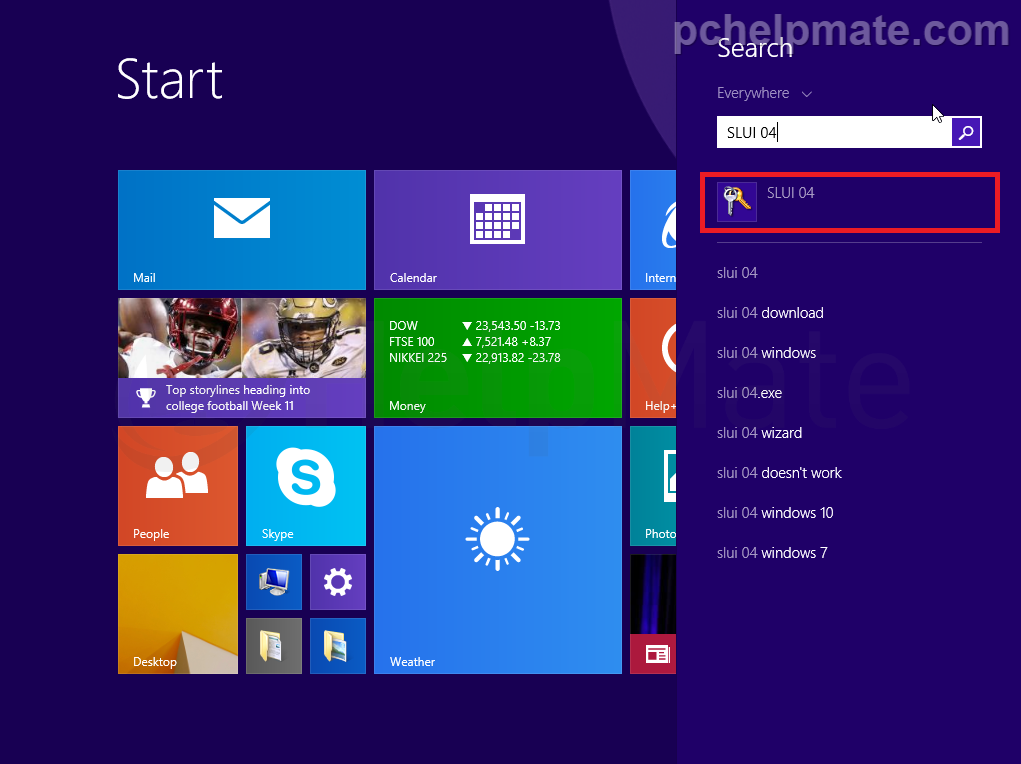 Select your country and click "Next".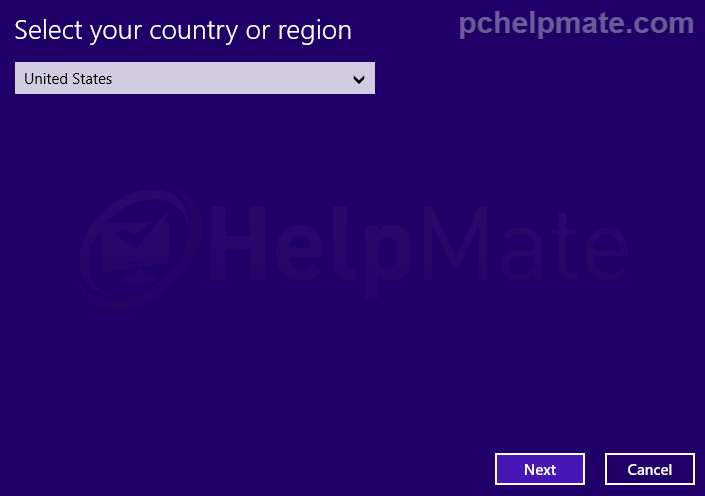 Call the number displayed on the screen, it will connect you to an automated phone system which will ask you to provide the Installation ID you see on the screen.
IMPORTANT NOTE
When the automated system asks you on how many devices you installed or activated this copy of software make sure to say "0", its an error on Microsoft side and they still haven't fixed it. (instructions written in 2017, in 2019 problem still persists)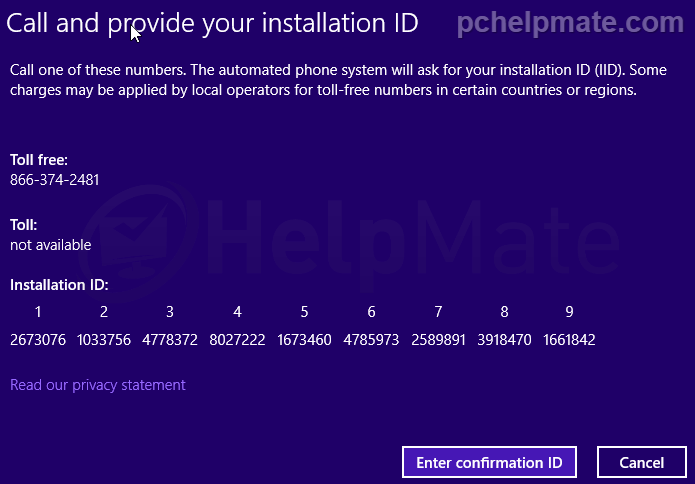 After you are done enter confirmation ID on the next screen and click "Next"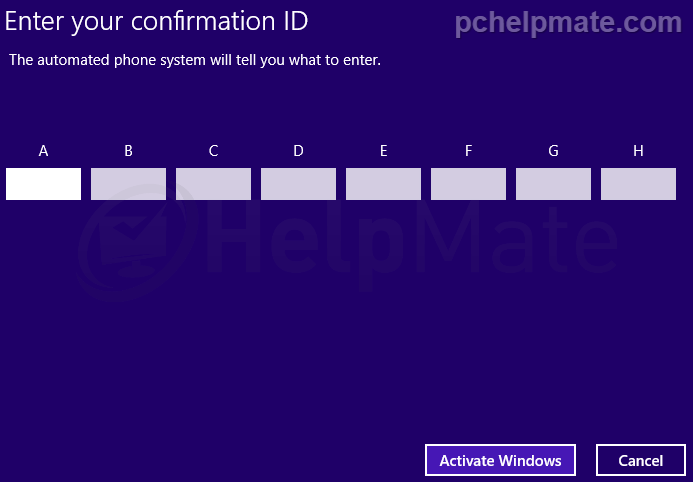 And you're done, Windows is now activated.