How to upgrade Windows 10 Home to Windows 10 Pro
In this tutorial, we will show you how to upgrade your Windows 10 Home to Windows 10 Pro.
To do this you will need a Windows 10 pro key or generic Windows 10 Pro product key (shown later in the tutorial)
Go to Start > Settings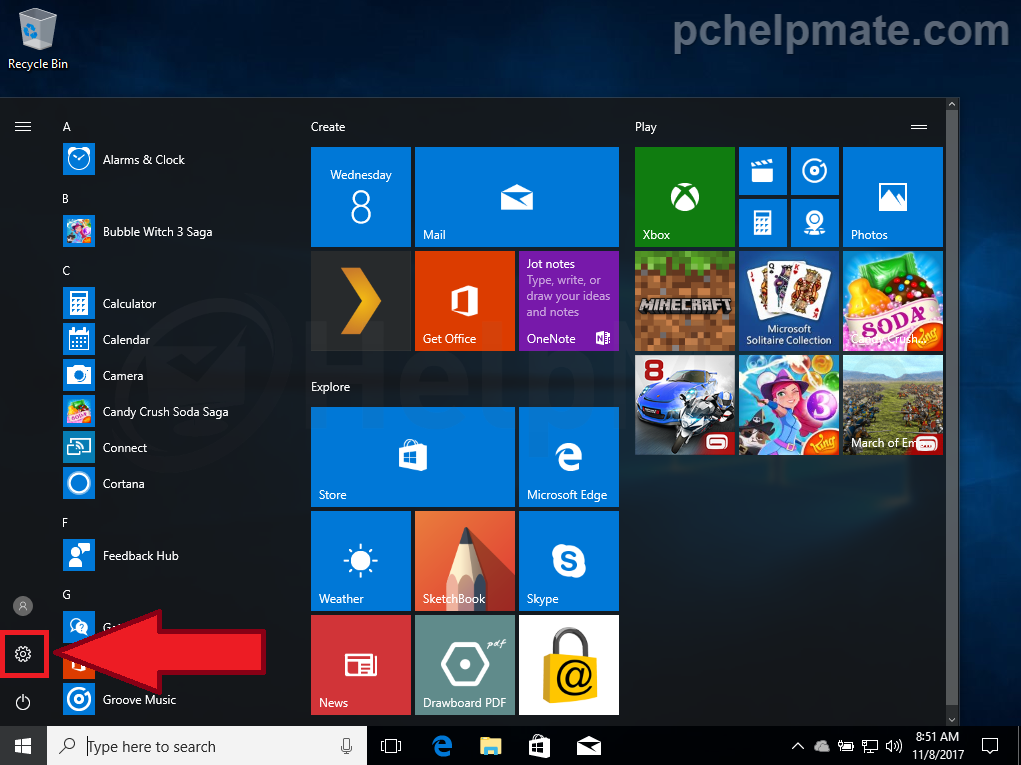 Click on "Update and Security".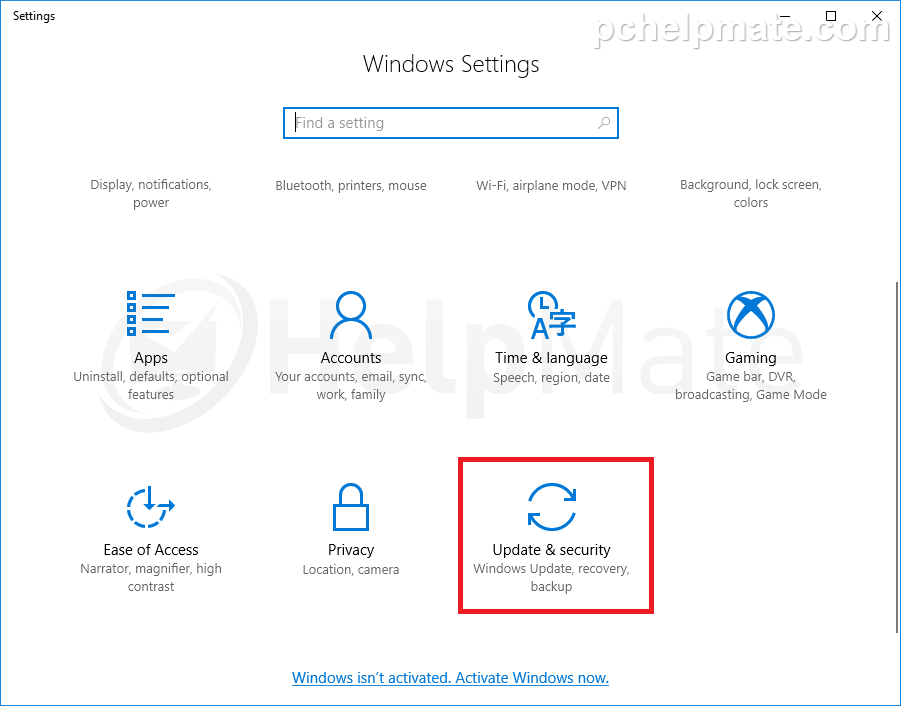 Click on "Activation".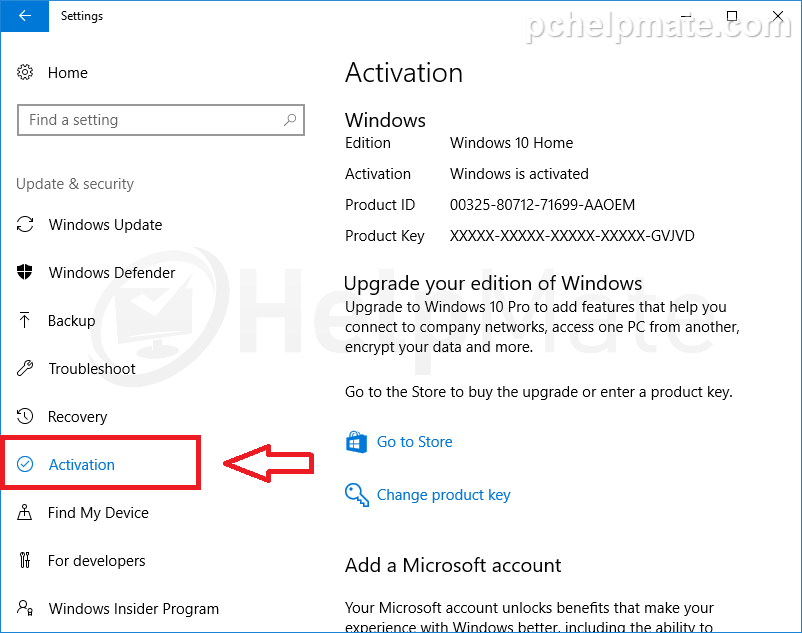 Click on "Change Product Key".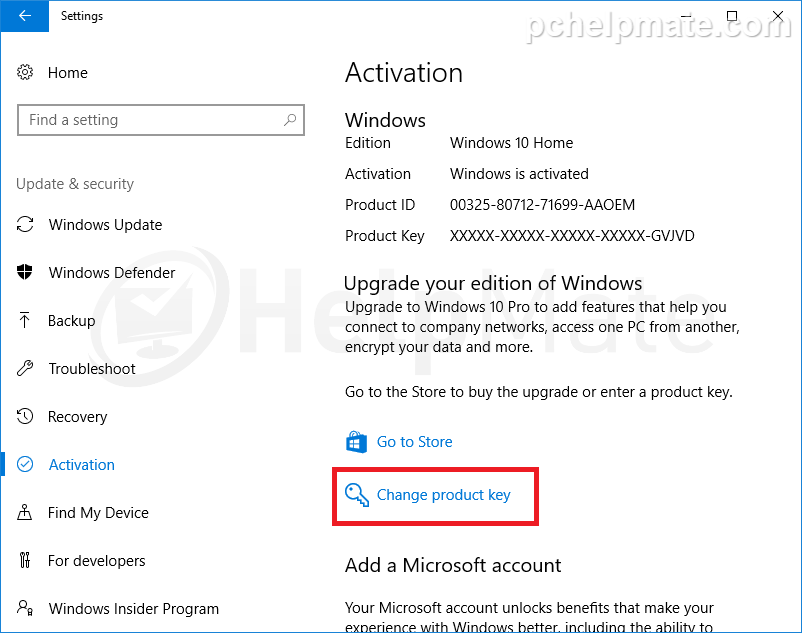 Enter the Windows 10 Pro key or generic Windows 10 Pro key and click next, the system will check the key online.
Generic Windows 10 Pro Product Key
VK7JG-NPHTM-C97JM-9MPGT-3V66T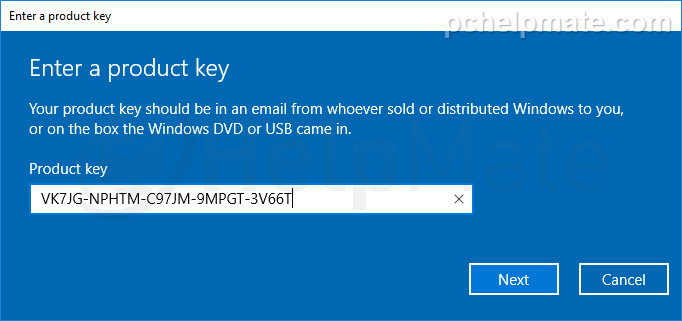 After the check is complete you will see this window, click on "Start" to start the upgrade.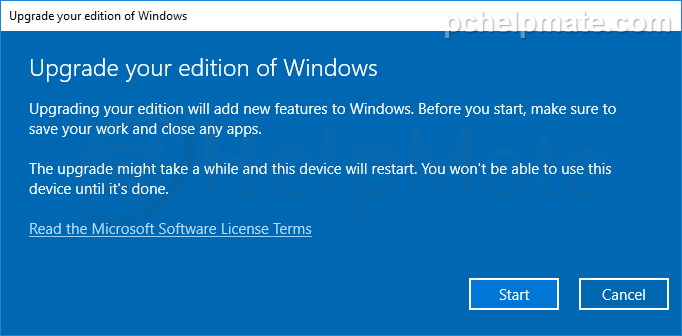 Windows will now prepare itself for the upgrade and then will restart the computer. After the restart it will upgrade itself automatically.

And that's it you have successfully upgraded Windows 10 Home to Windows 10 Pro. If you have used a valid Windows 10 Pro key it should be already activated, if you have used the generic key you need to activate your new operating system.