Activate Windows 10
In this tutorial we will show you how to activate your existing Windows 10.
Go to Start and then Settings.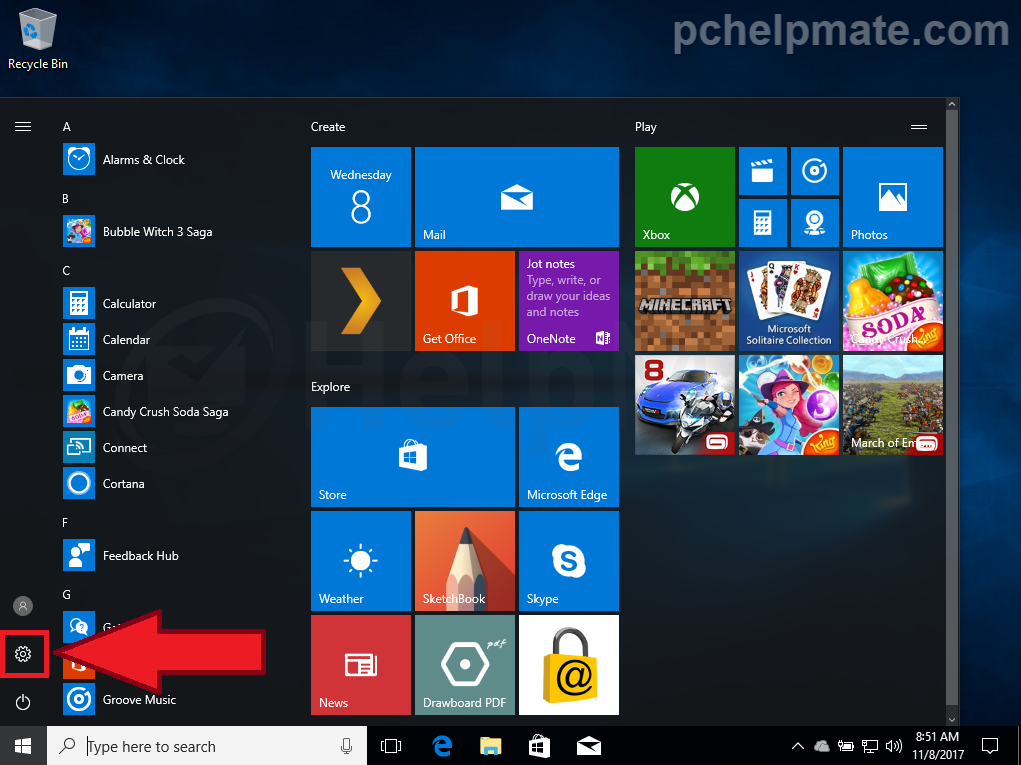 Click on "Update and security".
On the left side click on "Activation".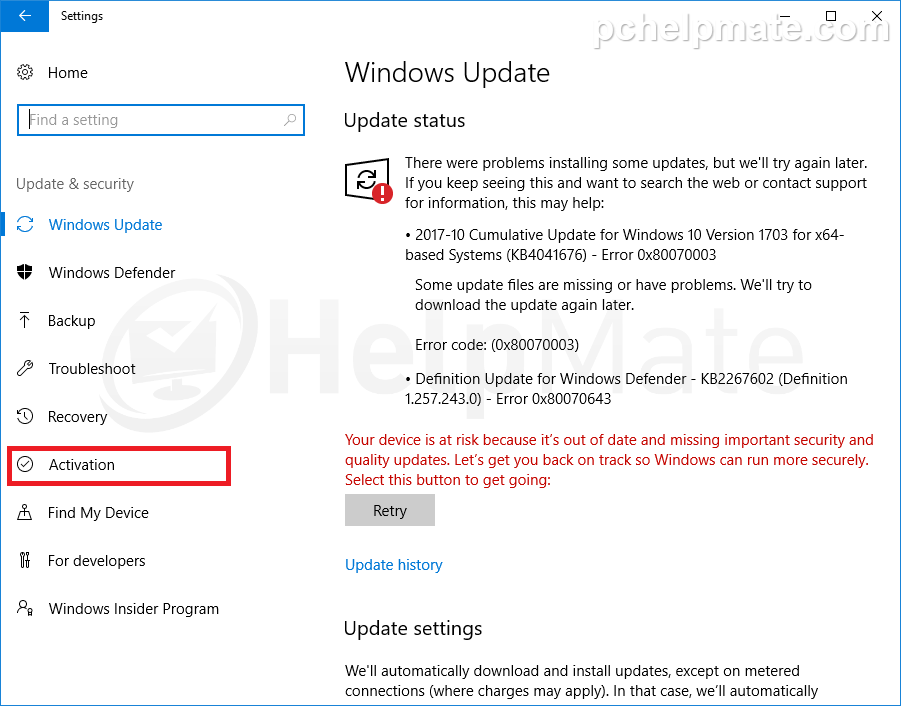 Now click on "Change product key".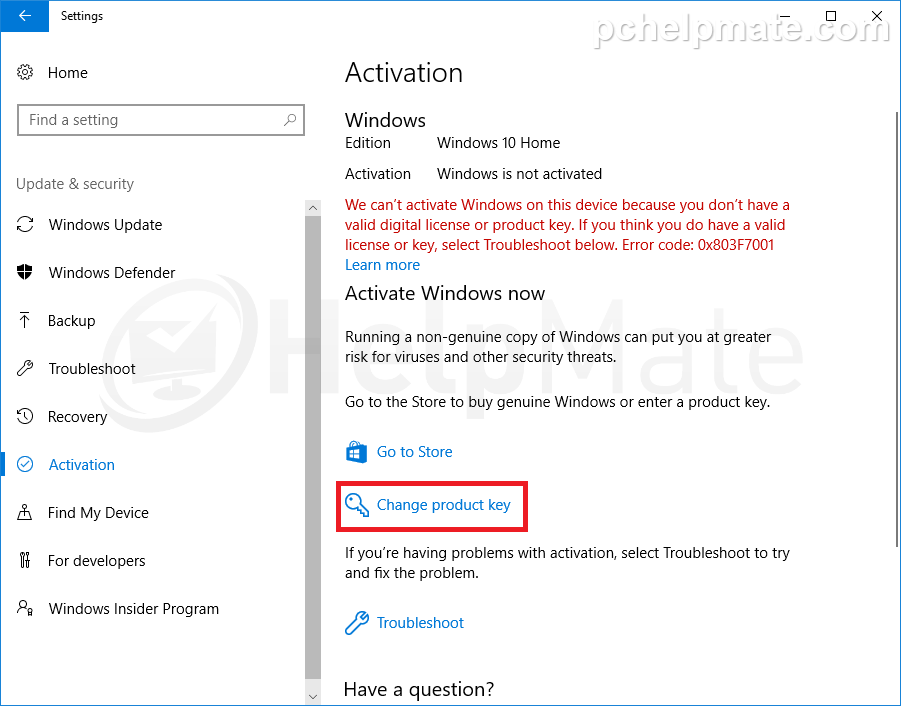 Enter your key and continue by clicking "Next".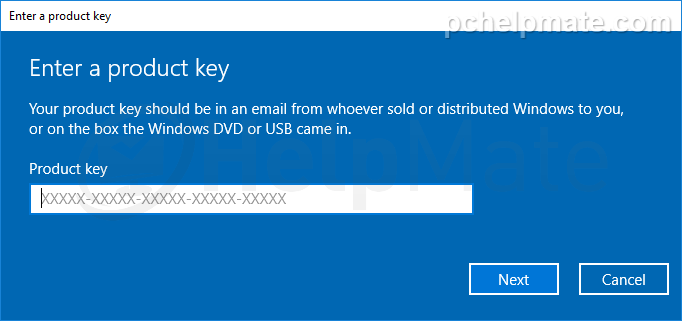 Click "Activate".

After a minute you should see this screen, Windows is now activated.

However, if during the activation you see this error (0xC004C008) you need to activate this key by using the automated phone system. If you see an error with a different code then you need to purchase a working key or contact your product key seller for software recovery options.